CHARITIES
Heath and Tammy are proud to support the following charities:
The Nature Conservancy of Canada (NCC) is the nation's leading not-for-profit, private land conservation organization, working to protect our most important natural areas and the plants and animals they sustain. By investing in conservation, we are ensuring that our natural world remains a home for wildlife, a haven for recreation and a vital resource that cleans the air we breathe and the water we drink as well as safeguarding our natural areas so that our children and grandchildren will have the chance to enjoy them.  

Interval House 
Inside Interval House, just below, is your source for the latest news and updates from Canada's first centre for abused women and children. Please read on.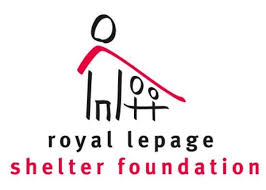 The Royal LePage Shelter Foundation 
(Benefitting women and children in need in the community) Since 2005, over $265,000 has been raised from Royal LePage ProAlliance. 

The Kingston Youth Shelter
The Kingston Youth Shelter is Kingston & area's only shelter specifically serving youth. We are open 24 hrs/day to assist all youth – both male and female – between the ages of 16 and 24 who are in need of emergency housing.

Music Westport 
The annual free outdoor music festival is our flagship and most popular event attracting locals and visitors from far and wide—and that includes the musicians too! We continue to grow the festival but strive to maintain our roots and mission to bring music to our village and all those that join us over the third weekend in August of every year. – WEBSITE

Westport/Rideau Lakes Canada Day Celebrations
July 1st Each Year
Join us at Rideau Vista School for a Canada Day Bash!  A warm welcome to our American friends! – WEBSITE